Examples
Here are some of our clients' accounts that we grew: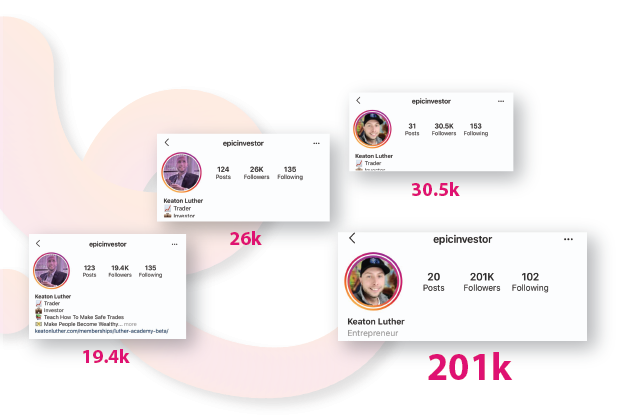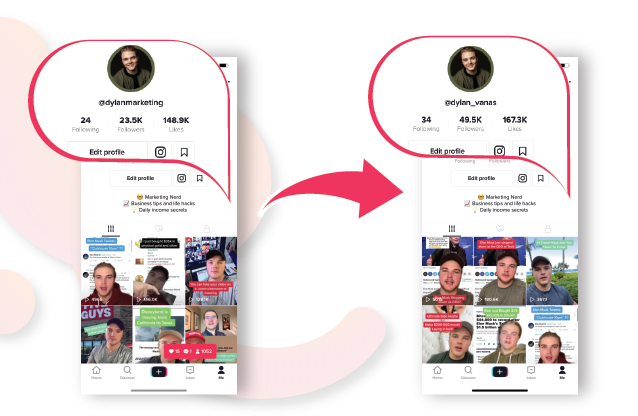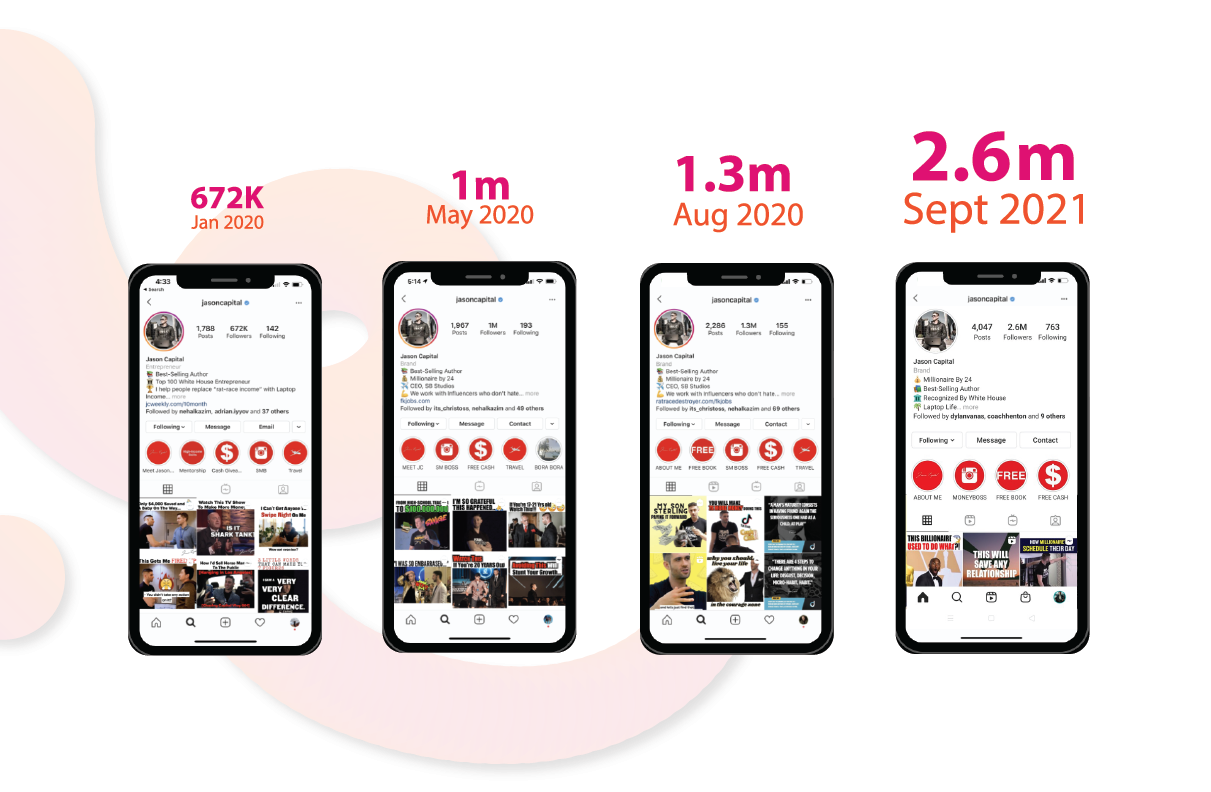 Social Growth
We offer premium social growth through our industry leading influencer network of over 3 billion combined followers. Having grown the social presence of many of the worlds largest brands and personalities, we use a unique blended growth strategy to provide its clients with affordable and effective growth campaigns.
Blended Compaigns
We use a blended approach to growth that includes both incentivized follow campaigns through giveaways led by influencers and voluntary follow campaigns through targeted shoutouts on industry-specific influencer pages. These campaigns can be run domestically for optimal quality and engagement, or internationally for the price conscious brand looking to boost their following.