Result
We built up 6 Lynx email marketing and turned it into 40% of their total revenue in 4 months.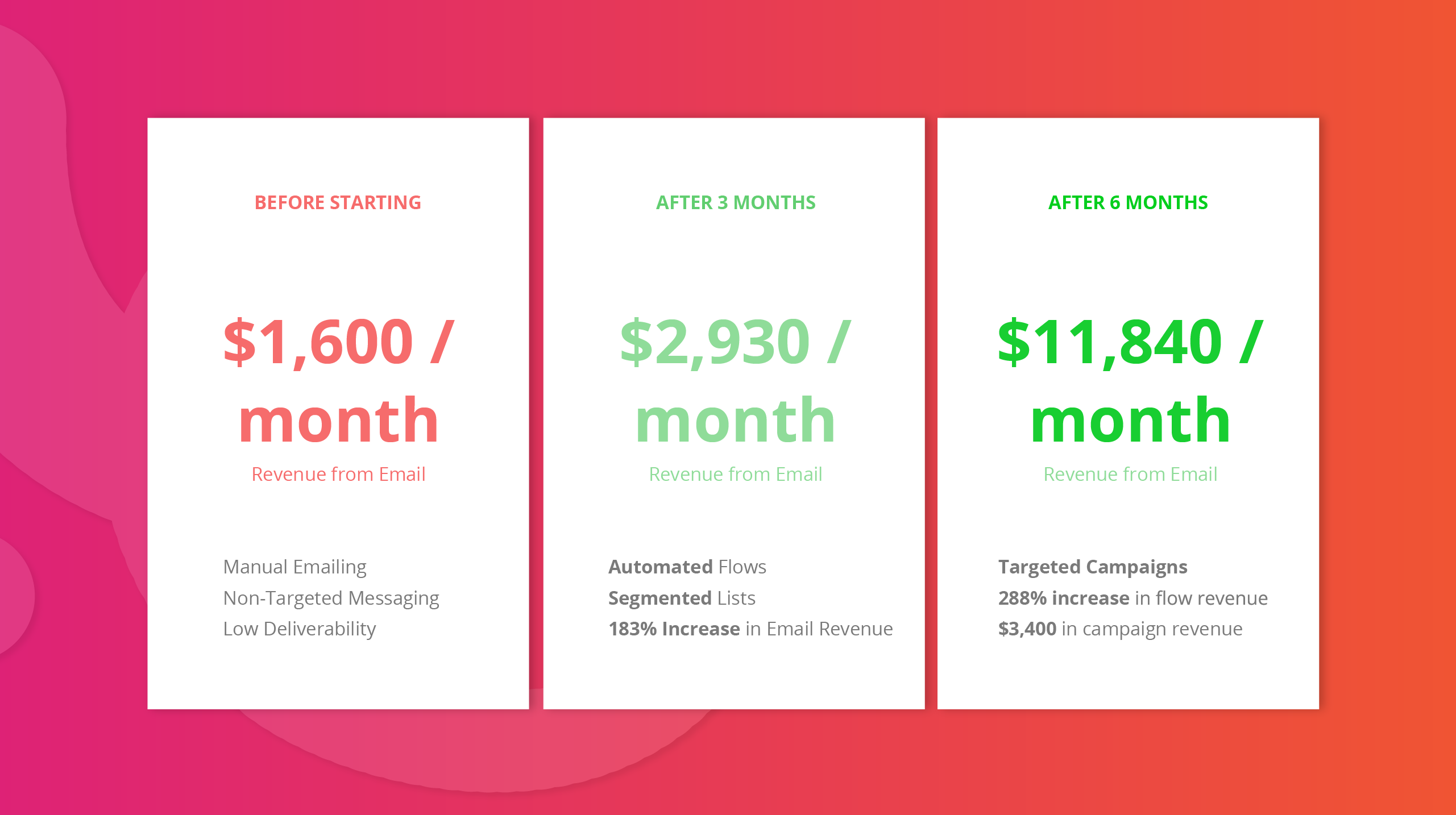 Overview
Healing Sound Bowl B2C Ecommerce Store
Lynx is a Shopify client, opened in 2017 and focused on selling Singing Bowls and other instruments centered around Sound Healing. When we first got in touch with them in July 2019, they were doing solid numbers but weren't even thinking about email marketing.
4 months later, and we have been able to build email into one of the most important revenue sources for their business, attributing about 40% of their total revenue!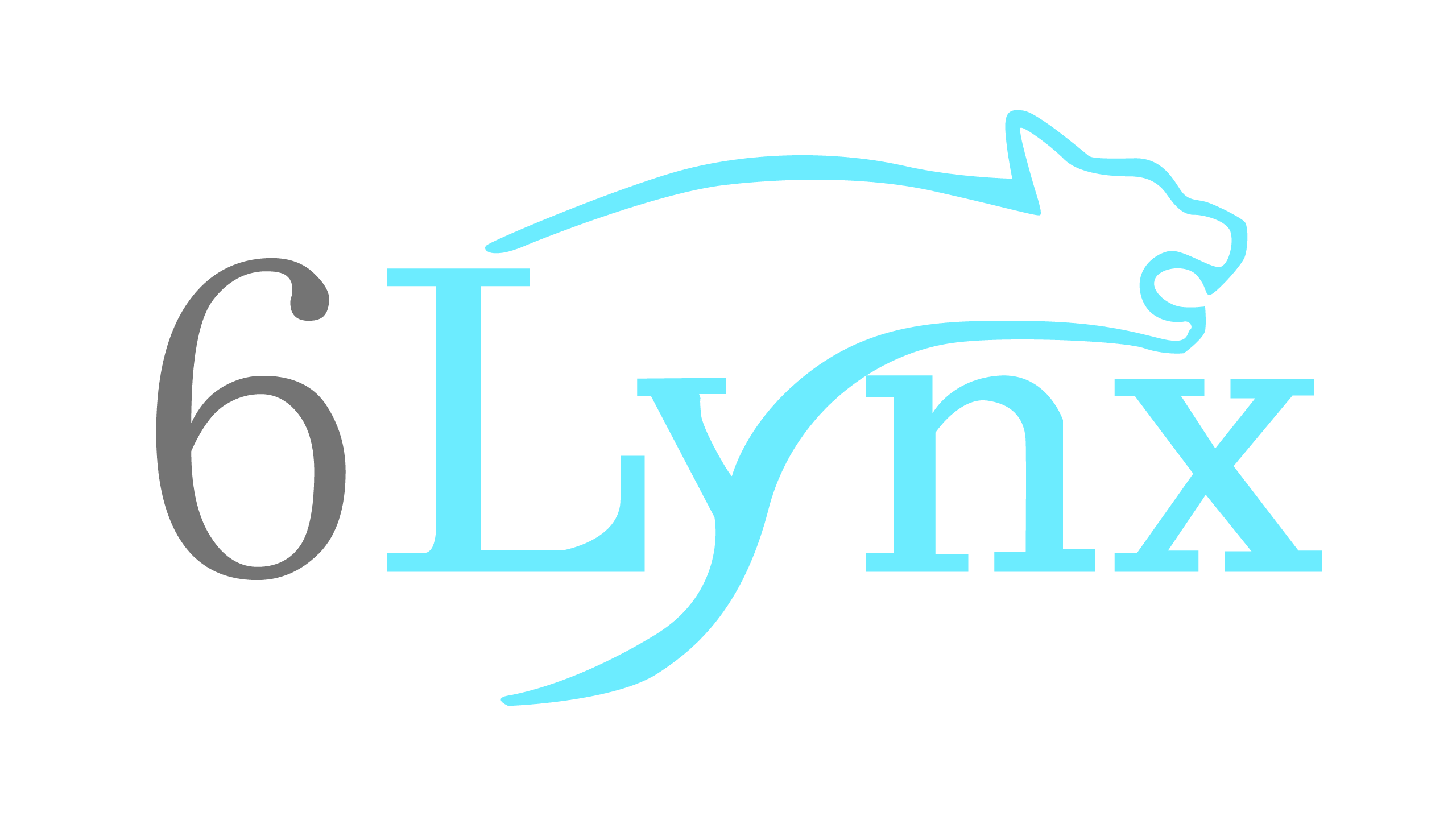 Approach
We worked with 6 Lynx to first narrow down and develop the persona and then clearl dened who a qualied lead was. First we introduced better pop-ups on the website to help build a solid, segmented email list to supplement their existing one. After that we took their product, introduced our automated ow system and designe a custom tailored campaign schedule to help lay a solid groundwork for their business. We tested our assumptions and A/B split test headings on both ows and campaign to provide the best results for the product. They came to us because they had an email list and had heard of its importance but really didn't know where to start.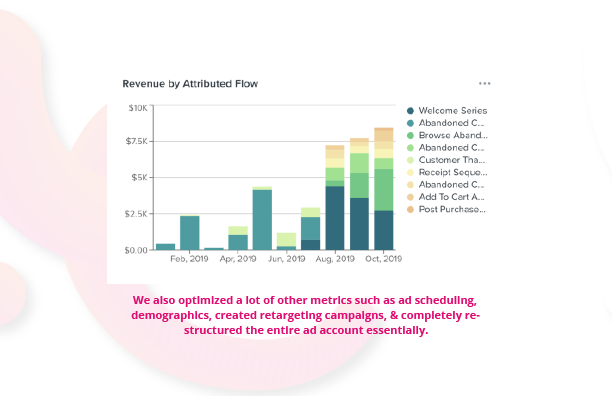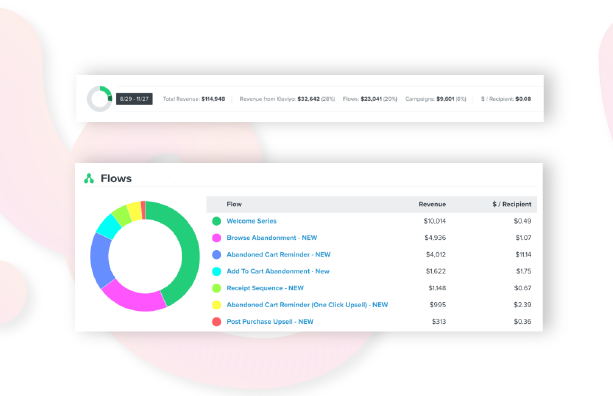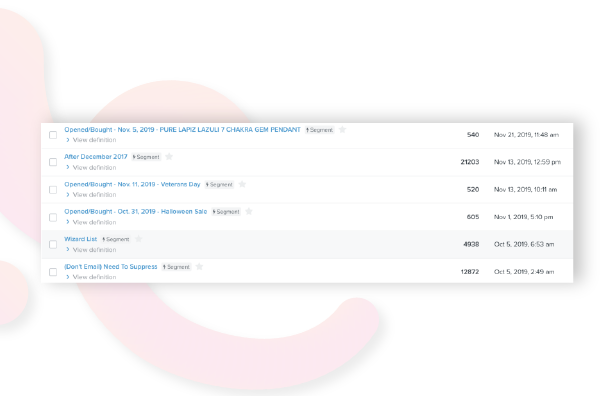 Strategy
Here's how we built up their email marketing and turned it into 40% of their total revenue.
Segmented Lists & Targeting
When initially coming on board, we realized their email list had no segmentation and was not classifying customers based on what they looked at on the site. We introduced a more appealing popup which rewarded consumers for putting in their email and allowed us to segment based on interests.
Automated Flows & Strong Campaigns
6 Lynx had experimented with some ows in-house before we joined them, but it was only an Abandoned Cart and Receipt sequence, which were mostly unsuccessful. We added automated ows including a Welcome Series, Browse Abandonment, Customer Winback and also set up a personalized campaign schedule.
A/B Split Testing
We know that even when you get results, you can always do better. That's why we put a focus on split testing dierent headlines and formats for our emails to make sure we're using the most eective content to improve click-through rates and convert sales.